10 Barrel Brewing Releases Big Ol' Pumpkin
(Bend,OR) – 10 Barrel Brewing Co. has released the latest beer in their ultra-rotational 22oz bottle series "Big Ol' Pumpkin" – a 9.3% Imperial Pumpkin Ale brewed with over 14 lbs of organic pumpkin per barrel and finished off with Cinnamon, Nutmeg and All Spice
This limited release beer is available on tap and in bottles at their Bend and Boise pub now. Watch out for Big Ol' Pumpkin 22oz bottles on shelves and limited kegs on draft around OR, ID and WA in the coming weeks.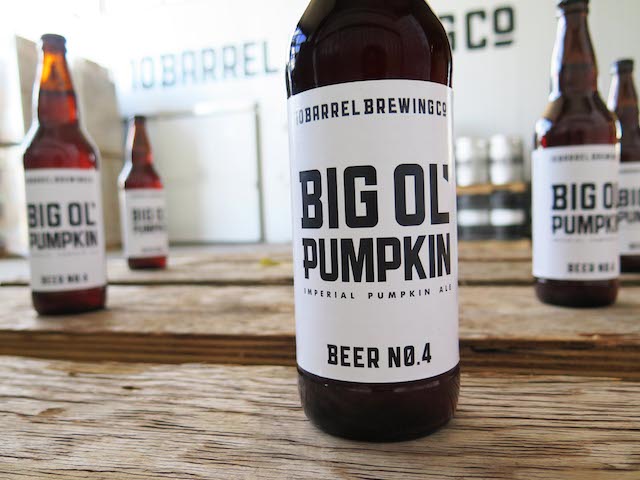 About 10 Barrel Brewing Co:
10 Barrel Brewing Co. is a Bend, OR based brewery with one simple mindset… brew beer, drink beer and have fun doing it. For more information check out
www.10barrel.com or get social at @10barrelbrewing on instagram and twitter.