New Brew Thursday : Two Hearted Ale : Bell's Brewery
This week we drink a delicious Michigan beer, in Wisconsin apparently, from Bell's Brewery called Two Hearted Ale. It's a fantastic IPA that provides much delight for us!
Stephen doesn't burn fat bitches, John wants to be a fat bitch, and Matt is just too skinny to be a fat bitch.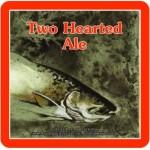 We also discuss the age old old Pliny problem, and ask you not to be a beer douche.
Unfortunately, this week we take a break from Master Pairings, but never fear, Bill and Stephen will be back next week smoking cigars and drinking an amazing aged Chimay Blue.
We also address viewer feedback! Should you pour out the whole beer? We talk about that!
Get 20 % off your OC Brew HaHa tickets by using the code NBT20 during checkout. Valid until 6/30/2012
http://ocbrewfest.com/
__
NBT Merchandise!
Yes, we FINALLY have some merchandise that we are selling. Support the show, and show your love of craft beer!
http://www.newbrewthursday.com/store
Follow NBT online :
New Brew Thursday – Website – Website
New Brew Thursday – Twitter – twitter.com/newbrewthursday
New Brew Thursday – Facebook – facebook.com/newbrewthursday
Subscribe via iTunes – iTunes Link