New Brew Thursday : NZIPA & Message in a Bottle : Epic Brewing Company
This week we go EPIC with two great beer from the other side of the world. NZIPA & Message in a Bottle from Epic Brewing Company in New Zealand. We also have a great special guest, Carlos Granillo (@Loszilla4sho), he smokes meat.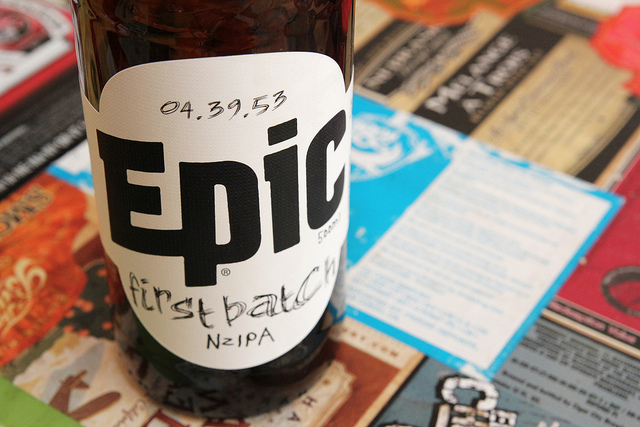 Message in a Bottle is a delicious old style IPA brewed in the style of the first IPA's brewed in New Zealand in the 19th century.
The guys don't rinse, Stephen get's interrupted, Carlos and Matt are just doing their own show for awhile and John just wants Carlos' rub.
Instead of Master Pairings, which we promise is coming back next week, we talk a bit with Carlos about his new catering company Big G's BBQ ( [email protected] ) and make jokes about meat, rub and being 12.
The NZIPA is a great IPA brewed with a brand new hop that has never been used in a commercial beer before, and hence it has the "First Batch" moniker.
We're still putting the details together for our bottle share on Wednesday night during GABF, so stay tuned.
__
NBT Merchandise!
Yes, we FINALLY have some merchandise that we are selling. Support the show, and show your love of craft beer!
http://www.newbrewthursday.com/store
Follow NBT online :
New Brew Thursday – Website – Website
New Brew Thursday – Twitter – twitter.com/newbrewthursday
New Brew Thursday – Facebook – facebook.com/newbrewthursday
Subscribe via iTunes – iTunes Link