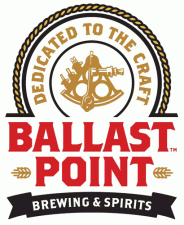 From Dan – Here is one of those gems from Ballast Point that comes and goes from time to time.  Ballast Point makes very few lagers, but the ones they make are pretty fantastic.
Ballast Point Brewing – Ballast Point Abandon Ship Smoked Lager – On tap at 38 Degrees Alehouse – 6.6% abv.
Appearance: Pours an amber brown with no head to be found.
Aroma: Smoked ham.
Taste: Smoked ham skin/rind, bready and sweet dark malts.
Mouthfeel: Medium bodied and fizzy.
Overall:  I enjoyed this. Very smokey, but not liquid smoke levels.