SweetWater Brewing Expands to Tampa Florida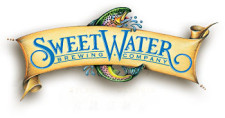 Tampa natives, we hope you're thirsty. We're a couple weeks out from finally bringing out sweet nectar to your neck of the woods…or beach.

Mark your calendars, cause we'll start pouring the week of October 17. Make sure you follow our SweetWater's Heady Peddlers – Florida Facebook page for details on all the epic events we'll have going on that week…and where you can get some free brews on us. For starters, you can come sample our heady brews at the Craft Beer & Crab Festival at Edgewater Park in Dunedin, FL on Fri. Oct. 19 from 2 – 10 p.m.

We'll also be servin' up a little online contest rewarding the first folks to "find a fish". Spot our trout tap handles around town? Get a picture and tag it to our Heady Peddlers Florida page for the chance to win some SweetWater Schwag. Follow us on Facebook, where details will be announced soon.