Pisgah Brewing Set To Release 8 Packaged Beers For NC Beer Month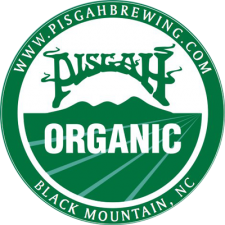 Black Mountain, NC – Pisgah Brewing Company is getting geared up for April with a slew of events and releases to celebrate the second annual North Carolina Beer Month.   Pisgah is long known for its craft brews featuring nothing but whole leaf hops and 100% GMO free and USDA certified organic grains and malts, as well as its thriving music offerings occurring on two stages.  Each week in April, Pisgah Brewing will release two new specialty packaging offerings, equaling eight total – two of which are brand new beers – and even a "surprise" ninth beer that will be added to the Pisgah Brewing repertoire.
Pisgah Brewing is proud to be celebrating their 9th Anniversary of brewing quality beers and serving the WNC communities at the end of April.  Historically the Pisgah anniversary party has been a limited access, private event for friends, family and long-standing accounts holders and their staff.  This year, Pisgah has decided to not only open up its doors to the public for the celebration, but has planned a full day of live music, food and fun on the Pisgah Brewing Outdoor Stage.  Voted the #1 Outdoor Music Venue in WNC by the readers of Mtn Xpress in 2013, this is the first time an event has occurred on the Pisgah Outdoor Stage for free.  The free concert event will feature music from The Pimps of Joytime, Dangermuffin, Chalwa and The Archrivals, with Pisgah's usual diverse line-up of food and fare from local food trucks.
Here is a look at Pisgah's busy schedule of releases and special events during NC Beer Month:
Friday, April 4th , 6pm – Chocolatized Vortex II Release (22oz bottles/tap)(Pisgah Taproom)
Thursday, April 10th, 5pm – Bottle Tasting and Release @ Bruisin Ales
Friday, April 11th, 6pm – Baptista Release (750ml cork & cage bottles/tap)(Pisgah Taproom)
Saturday, April 12th, 6pm – Bastogne Gold (22oz bottles/tap)
Friday, April 18th, 6pm – Ferme Saison Release (22oz bottles/tap)(Pisgah Taproom)
Friday, April 18th – SHARPEN THE BLADES Saison Fest @ Burial Brewing Company
Friday, April 25th, 6pm – LEAF Amber CAN Release Party (6-pack cans/tap)(Pisgah Brewing Company)
Saturday, April 26th, 4pm – Pisgah Brewing's 9thAnniversary Party @ Pisgah Brewing Outdoor Stage, PLUS Vortex I and Oatmeal Chocolate Stout Release (22oz bottles/tap)(Pisgah Taproom)
Pisgah Brewing Company has been busy with their new canning venture, which will focus on their flagship Pale Ale until June of 2014 with the exception of the limited release of LEAF Amber in cans.  Pisgah has brewed LEAF Amber for the Black Mountain world music festival for 5 years now, and this is the first time the beer will be available in cans.
"The excitement for canned craft beer doesn't seem to be slowing down at all, and aluminum is very festival friendly for many reasons" says Pisgah's Events/PR Director Benton Wharton. "This is a great move forward for that collaboration, although it will still be a limited release around the dates of the LEAF festival."
Pisgah Brewing Company is located at 150 Eastside Drive in Black Mountain, NC.
www.pisgahbrewing.com – @PisgahBrewing – facebook