New Belgium Collaborates with Elysian for Next Two Lips of Faith Beers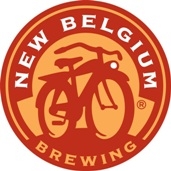 Ft. Collins, CO, – New Belgium Brewing today announced two new releases in its Lips of Faith series, "Kick" and "Clutch."  Both are collaboration beers suitably named in honor of their collaborative counterparts and each offers something fine and rare in the Lips of Faith tradition.
Lips of Faith beers are New Belgium's more esoteric creations, delivering palate-elevating brews that are only available for a limited time.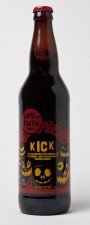 New Belgium's Founder and CEO, Kim Jordan, and Seattle-based Elysian Brewing Founder and Head Brewer, Dick Cantwell, are in cahoots again with Kick, a ruby-hued, slightly sour ale.  The rich and tart pumpkin cranberry ale is blended with wood-aged beer to deliver a uniquely complex harvest season sour.  Kick's ABV is 8.5%.  Elysian and New Belgium have a history of celebrated creations with past "collabeerations," including eight beers in the Trip Series.
Clutch is the result of synchronicity with the Maryland-based hard rock band with the same name.  The sour stout has a pronounced bass line of dark chocolate, coffee and black malts that bridge the sourness of the dark wood ale for a fluid riff. Clutch's ABV is 9%.

"Clutch is one of my favorite bands and this collaboration derives from the perfect storm of random happenings," said New Belgium brewer Eric Salazar.  "The band made a stop in Ft. Collins to tour our brewery, but we were closed.  That day, I happened to run into them at a Ft. Collins restaurant and we started talking.  I offered them a tour and the next thing you know, we've produced a soulful beer together."
Kick and Clutch are available August through October.  Pricing varies by market.
To find New Belgium beers in your area, you can use the New Belgium Libation Location tool: www.newbelgium.com/beer.aspx. You can also follow New Belgium on Facebook at www.facebook.com/newbelgium.
About New Belgium Brewing Company
New Belgium Brewing Company, makers of Fat Tire Amber Ale and a host of Belgian-inspired beers, began operations in a tiny Fort Collins basement in 1991. Today, the third largest craft brewer in the U.S., New Belgium produces seven year-round beers; Fat Tire Amber Ale, Sunshine Wheat, Blue Paddle Pilsner, 1554 Black Ale, Abbey, Mothership Wit and Trippel, as well as a host of seasonal releases.  In addition to producing world-class beers, New Belgium takes pride in being a responsible corporate role model with progressive programs such as employee ownership, open book management and a commitment to environmental stewardship.  For more information, visit www.newbelgium.com.