Port Brewing / Lost Abbey CFO James Comstock Arrested on Grand Theft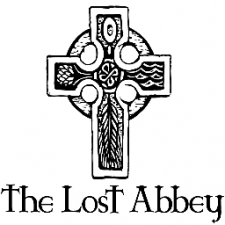 We've just found out San Marcos, CA based Port Brewing/Lost Abbey has removed their CFO, James Comstock after his arrest on alleged grand theft and misappropriation of funds. Here's an excerpt from San Diego's Channel 10 news on the matter.
James Comstock, 53, was arrested in Carlsbad on suspicion of grand theft and misappropriation of funds, according to Carlsbad police.

The allegations stem from Comstock's volunteer work as a treasurer for the nonprofit group, ArtSplash, not his previous employment with the city of Carlsbad, police said. Comstock resigned from his city job in January.

Comstock, a Certified Public Accountant, is connected to several local businesses, including the Port Brewing/Lost Abbey Company, Pizza Port and Latitude 33 Brewery, where he is both CFO and part-owner.

Early Wednesday, when 10News contacted Lost Abbey about Comstock, Adam Martinez of the marketing department emailed: "I can confirm James Comstock is our current CFO for the Port Brewing Co. We recently had a third-party review of our financials on September 20th of this year and there were no irregularities."

Several hours later, Martinez sent another email: "Mr. Comstock was removed as CFO of Port Brewing/ the Lost Abbey effective this afternoon."
Read the entire article from San Diego's ABC 10 News: http://www.10news.com/news/former-carlsbad-treasurer-arrested-for-allegedly-stealing-funds-from-nonprofit-group-artsplash-121813
If we get more info on this, we will be sure to pass it along.