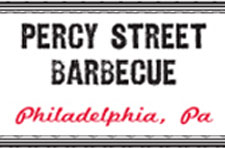 Philadelphia, PA – Join Percy Street Barbecue, one of the city's top spots for authentic Texas barbecue featuring the country's largest craft can beer list for The 12 Cans of Christmas.
From Saturday, December 1 through Monday, December 12. From 5 to 7 p.m., guests will enjoy half-priced beers from that days featured brewery and complimentary bar snacks.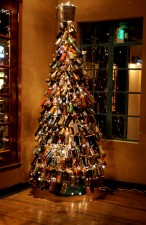 Guests are invited to sit on Santa's (the brewery representative's) lap and get their picture taken. People can also help decorate the Percy Street Beer Can Xmas Tree with their empties. On the 12th day of The Cans of Christmas, Percy Street will light the Beer Can Xmas Tree at 7 p.m., while guests enjoy Christmas tunes performed by John Francis.
12/1 – Yards Brewing / Cape of Good Hope
12/2 – Slyfox Brewing / Christmas Ale
12/3 – Sierra Nevada / Celebration Ale
12/4 – Sixpoint / Diesel
12/5 – Naragansset / Gansset Porter
12/6 – Abita / Christmas Ale
12/7 – Brooklyn / There Will Be Black
12/8 – Oskar Blues / TBA
12/9 – Victory / TBA
12/10 – Olde Forge / Overbite IPA
12/11 – Lagunitas / Brown Shugga
12/12 – 21st Amendment / Zambo Red Ale
Plus, the East Coast release of Hog Island Oyster Stout, AND the 2nd Annual Beer Can Christmas Tree-lighting Ceremony!
For more information about Percy Street, please visit www.percystreet.com and follow them on Twitter @PercyStreet #12CanofXmas. Percy Street Barbecue is located at 900 South Street in Philadelphia (215-625-8510)