I'll never forget meeting Patrick Rue, his wife Rachel and his father Mike at a premiere tasting at my local Whole Foods back in 2008. Besides the fairly new Lost Abbey and veteran Allagash Brewing, nobody at that time were producing American Belgian-style ales packaged in elegant 750ml. bottles and charging a hefty price. Shortly after the release of Papier (the beginning of their solara'd Old Ale project), Barrel Aged 2 Turtle Doves and the insanely popular Black Tuesday bourbon barrel aged stout, The Bruery caught fire and captured the imaginations of the most diehard beer geeks and, subsequently, other startup breweries nationwide.
Just as The Lost Abbey folded their rare beer of the month club, known as Sinners and Saints, The Bruery took their popularity to new levels by starting up The Reserve Society in 2009, where select customers were offered an allotment of rare beer for $300.00, some branded schwag, access to private events and the opportunity to purchase extra bottles and sometimes cases of more rare beer. The Bruery couldn't take Reserve Society members' money quick enough and were taxed with the decision to ramp up brewing and retail operations. So I could experience first-hand what 'Society Life' was like, I joined in 2011. I loved every beer offered that year, met many likeminded friends, but quickly realized I had more 12% ABV-and-up beer than I knew what to do with. Between financial trouble and backlog of beer, I gracefully bowed out, but was still mesmerized at how amazing The Bruery was for creating this direct sales business model marketed towards the financially stable beer connoisseur.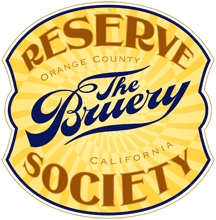 Each year, The Reserve Society got bigger and in 2012, they announced an even more premium tiered membership, known as the Hoarders Society. After looking at their sales trends, The Bruery learned that they had a fraction of their Reserve Society base that were maxing out all of their allocations and using roundabout ways to load up on more Bruery beer outside of their own membership allotment.  The Bruery used their sales data to determine who these rabid fans were and invited them to the newly formed Hoarders Society, in which these diehards were sold a membership for $700, offered larger allotments, along with beers exclusive to only this level of membership. Some spectators thought this was exorbitant; I thought it was pure genius. So to not leave any stone unturned, in 2013 The Bruery introduced The Preservation Society, in which beer enthusiasts on a budget could gain access to coveted beers, like Black Tuesday, if they committed to purchasing a small allotment of other beers. This ensured The Bruery got money from all types of fans, and also gave those in the new society a taste of the good life, which would entice some to join the higher priced Reserve Society.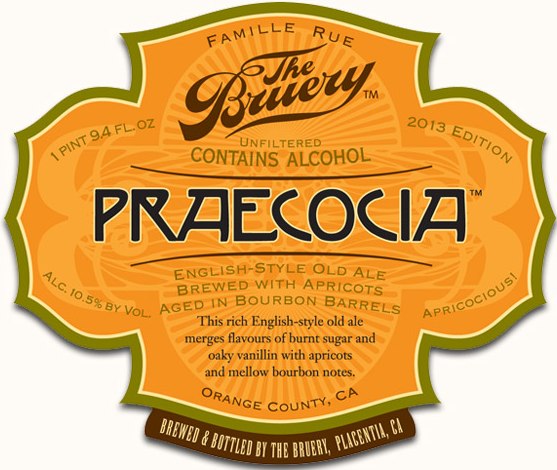 At The Bruery's peak, which by my estimation was around 2014, they were cranking out two new beers a week and admittedly, I lost track of all what they were doing. It was too much to keep track of. They were also met with natural growing pains of a rapidly growing barrel program, probably the biggest one in the country to this date. Reports were coming in of flawed beers, in which their strong dessert beers were having carbonation and off flavors. Through some QC detective work, The Bruery determined that their sour and wild ale program was inadvertently contaminating their "clean ales." Much like gold standard American sour makers Russian River, it was decided to move the barrels away from the non-barrel aged beers, and the sour and wild ales away from the barrel aged dessert beers. While The Bruery got this issue mostly contained and handled perfectly from a customer service perspective, this presented The Bruery with the decision of ramping up operations further. After a quick stint in Old Town Orange under the name The Bruery Provisions, The Bruery decided to not only revamp their flagship tasting room, but also planned to make a new tasting room under their sour and wild ale program, renamed Bruery Terreux.
All seemed well for Familie Rue, but then at the beginning of 2015, Sr. Director of Brewing Operations Tyler King left. Tyler was the mastermind behind award winning sour ale Oude Tart and The Wanderer. While never publically stated, it's been widely known that Tyler was creatively burned out by the task of coming up with these crazy experimental beers weekly, sometimes going against his own tastes and sensibilities, as well as not feeling financially rewarded, despite The Bruery being wildly popular with their expensive direct sales offerings. The Bruery quickly rebounded with an excellent replacement in Jim Mellem. Jim came from a much larger and more mature operation at Sierra Nevada, and it was considered a win for The Bruery's production and QC department to have such a well-respected industry member.
With Bruery Terreux launched, it seemed The Bruery had really made it to the next level. They now have three tiers of memberships, two retail locations and distribution in nearly 20 U.S. states. Then in late spring, The Bruery began losing some key staff members. First was Director of Retail operations, Matt Olesh. For those who have never met Matt, he is this beautiful, smiley young man who worked hard at the task at hand, while engaging The Bruery's core customer base in person and in the fire pits of hell known as the BA forums. Shortly after that, us local Bruery fans were shocked when Directory of Marketing, Ben Weiss, resigned. Ben was one of the first employees at The Bruery, and while we never learned why he resigned, his resignation right after Matt's told a story that something was not quite right in Bruery-land. It has been speculated that the growing pains of a startup lent to shifts in company culture that made it not as fun of a job, and even with the new initiatives and streams of revenue coming in, that the rewards were not quite matching up. This is not a situation unique to The Bruery, but rather common for successful small businesses going through a size and cultural transition.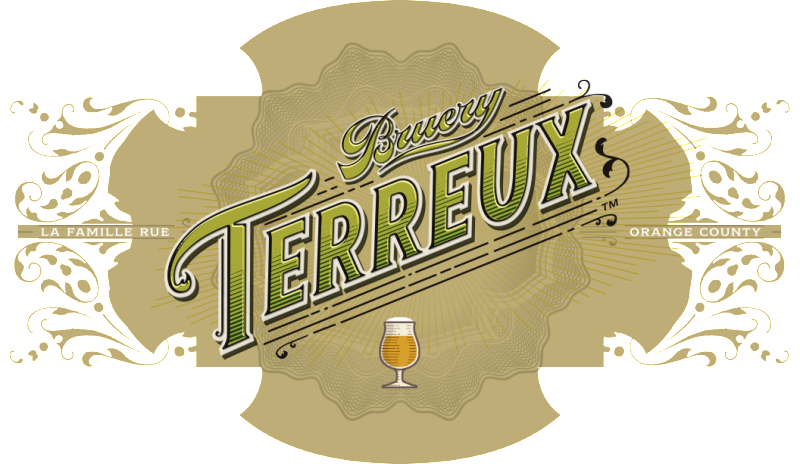 Still pumping out new beer after new beer, I often wondered not if but when would The Bruery hit a creative wall. Sure, most of the beers I have sampled over the years were fun and tasty, but how many dessert-like combinations could they make, many of which done with their old ale, wheat wine and imperial stout base beers. While The Bruery is making their best beers ever, and has their quality issues under control, by the end of 2015, the entire landscape of craft beer consumption had drastically changed.
Core lineups were all but abandoned in favor of rapid-fire special releases. Mature companies like Stone Brewing and Firestone Walker had to completely change their lineup and formats to stay competitive. Rather than buying six packs of one's favorite beers, a new beer was picked with each visit to the liquor store. This trend not only hurt breweries that had seemingly solid projections, but a trip to any liquor store right now will be a sad dose of reality. Shelves are filled with old, dust-covered bottles. If you don't know what I'm talking about, picture this: craft beer sales was at its height from 2012 to 2015. Sales reps were able to pedal any and every brand to un-savvy liquor storeowner with the dream that craft beer was only going to get bigger, and there was a market for all these SKUs and brands.
Those who were the most loyal to The Bruery, those who purchased the $300 and $700 club memberships in year's past may prove to be the most unloyal Bruery customers. Neighboring Bottle Logic Brewing has become the barrel aged beer du jour, and many of this same audience lines up for hazy IPAs priced at $20 for 64 oz. of beer. While there are no public numbers we can cite that would indicate a steep drop in Bruery Societies, their most rabid fanbase on the popular message boards would indicate demand has waned. While this was bound to happen one day, The Bruery had already invested in operations to satisfy the growing demand from 2009 to 2015. This past spring, The Bruery executed their longtime plan to make their famous Chocolate Rain available to the public via an online sale. What would have been an instant sellout two years ago took a massive marketing effort to move over the course of a few days. We've heard that in 2016, there were roughly 2,500 Reserve Society members, 500 or so Hoarder Society members, and somewhere around 3,000 to 4,000 Preservation Society members. The Bruery is not only challenged with keeping the higher tiers entertained, but once the Preservation Society members graduate to the next tier, they are left with a big void to fill. Dare I say that based on current market climate with ADD riddled beer drinkers and Hazy IPA collectors, that The Bruery's model isn't rock solid and sustainable. Many point to the Off Shoot IPA line as a stopgap measure to help offset the dip in demand, and possibly a bullet point to please the new investors.
The Bruery is not on an island in terms of facing a huge market shift, but making changes aren't seemingly as easy as a company who produces rotating seasonals and mixed 12-packs. The Bruery had to sell a majority stake to private equity in order to stay on track and move up, not down. One of the smartest things The Bruery has done in the past nine years is direct sales. I imagine that with this infusion in capital, we will be seeing The Bruery propped back up like it's 2014, with more places and opportunities to sell their experimental beer directly to customers, while not having to give up profits to distributors. I know some people have written The Bruery off for this strategy, likening it to selling out to big beer. There are plenty of other outcomes after four to seven years, so I would suggest people should wait and see.