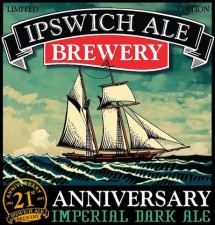 Be the first to taste this delicious brew!

SATURDAY ONLY, 22oz Bottles Available at Wholesale Cost!

*Buy 6 or more Bottles and get a FREE Ipswich Ale Brewery Key Chain!

*(While Supplies Last)

Don't miss your chance to have some great beers, purchase Ipswich Ale Brewery apparel, take a tour of the brewery, and eat some local chowder!!

For more info visit: www.ipswichalebrewery.com
Twitter: @IpswichAleBrew
No car? Take the Commuter Rail!
Find the Train Schedule HERE